Crypto / Miner Co-Location
Come with us to move your crypto business
.
Miner colocation
Let's face when it comes to crypto mining, what we really care about is the price of power. Epsilon is the first data centre on the east coast to provide a specialised Miner Colocation product tailored to the crypto market.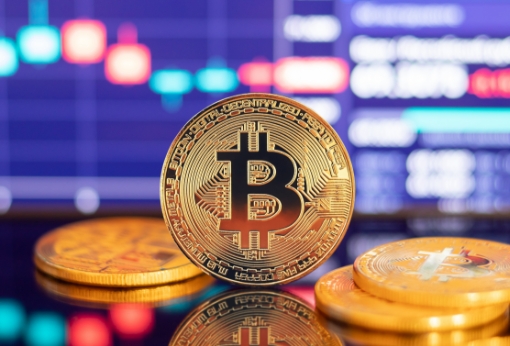 We offer a flat rate for miners with no upfront setup fees or cancellations fees.
Our power rates start from AUD $0.235 per kWh (EX GST), which means you can start making more money on your newer miners and even make money on your older miners that you currently have sitting on the shelf but can't afford to power up. 
Our service includes access to free business grade internet with a 1GIG port and unlimited data. Conveniently accessible our facility is located in Port Melbourne, close to transport with free onsite parking. 
We provide you with a managed PDU to remote monitor your power consumption and optionally power cycle. Alternatively, we have an MSP stationed in the building 9am to 5pm, so we can offer free tech support should you need it, which saves you having to visit the site. And if you do have to visit the site after hours we have a dedicated team to provide assistance at after hours rates. There are no restrictions on the number of times or the hours you can visit. 
The data centre is extremely secure with a minimum of five doors between the data halls and the street, plus the facility is under constant CCTV surveillance giving you a peace of mind. 
We also provide insurance on your equipment, including protection against fire, flooding, and theft. 
Our halls are Tier 3 data centre grade, so they are free from dust and temperature controlled*. 
If you are not mining in a colo, you're doing it the hard way. Call us now and start making more money within 24 hours.  
Why Epsilon
Mining Co-Location product
✔ Flat rate electricity pricing starting from AUD $0.235  per kWh
✔ Remote setup – mail your miner to us, and we'll do the installation
✔ Power rate includes free reliable internet connection with backup
✔ Clean data halls – dust and contamination free
✔ 24 / 7 unlimited access**
✔ Same day setup
✔ Remote reboots and power monitoring included
✔ Easy to reach Port Melbourne location
✔ Temperature controlled*
✔ Unlimited onsite tech support**
✔ No upfront setup fees
✔ No cancellation fees
✔ Miner insurance (fire, damage, theft)
✔ High security
* The temperature window for miner colocation is greater than for the IT data centre product

** Subject to our fair use policy
Why is Epsilon cheaper?
We have our own facility we don't rent space from other data centres so there are no middle men and we can pass the savings directly on to you. 
Why is Epsilon better than going to a 3rd party?
With Epsilon you go direct to the source and engage with the core people operating the facility so there are lower costs and faster resolutions. 
✔ Ready in 2 business days
✔ Unlimited 24 / 7 access
✔ Free onsite remote hands*
✔ 2N redundant power (rack level independent PDU, Distribution, UPS and Generators)
Get in touch
Contact Us
We can help you with almost everything. Whether the goal is to improve operational efficiencies, security or reduce Capital investments Epsilon can assist with all your needs..
Call us: 1300 164 838

Melbourne's newest high quality, low cost boutique data centre. Located 3km from the CBD in vibrant Port Melbourne Epsilon sports access to a huge existing installed carrier fibre network. Built to Tier 3 data centre standards with super reliable 2N+1 redundant electrical and cooling infrastructure providing a guaranteed 99.982% uptime.